Leopard's Arse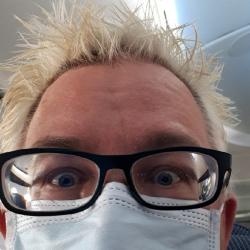 Stef didn't write a bio, so we made his up instead.
Born into royalty of a small Scandinavian state, Stefan was unfairly implicated in the death of a self-styled king, and has been living in exile in England for much of his life. He was elected president-for-life of a small secret society but was forced to resign after a hushed up affair. He has been responsible (if that's the appropriate word) for a number of past fun conventions, including Aliens Stole My Handbag, Damn Fine Con and They Came and Shaved Us. For FunCon One, Stef is in charge of coming up with crazy programme ideas and whatever else we can get him to do.
He also takes part in LARP events, where he is secretly training an army he will one day use to reclaim his homeland.