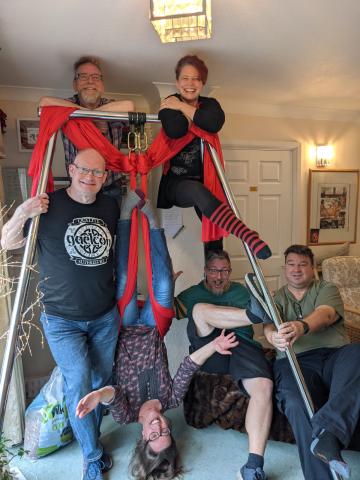 The FonCon committee met in a secret location west of London to make plans for the convention. They were very serious and not silly at all about making plans.
Excellent progress has been made with the hotel, and some great initial work has been done on programme planning.
We also have a shiny new logo, thanks to the wonderful Anne Stokes. You can see it at the top of our website.