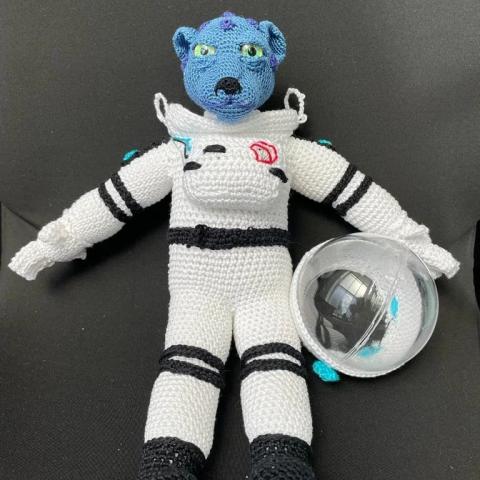 Meet our amazing Space Leopard mascot, made for us by the equally amazing Sarah Haddock's Cryptozoo
Now they need a name, and that's where we need your help...
Enter our Name the Space Leopard competition on social media, by following these 3 easy steps:
1. Follow our Facebook page or Instagram account
2. Like this Facebook Post or Instagram Post
3. Comment below the post with your name suggestion
Closing date: 30 June 2023
The winner will be chosen by the committee, and will receive a "one-size-fits-most" second hand leopard onesie* which they can collect on arrival at Funcon.
You're welcome to enter if you can't attend the convention, but we can't post the Onesie - sorry!
*freshly laundered